GET A DOMAIN NAME
With FREE Email, DNS, Theft Protection and lots more
---
.com $9.95 .net $9.95 .biz $8.95 .me $7.95
---
Website Design Company Delhi
TRANSFORMATIVE DIGITAL EXPERIENCES
---
---
HostShop is full stack Website Design Company in Delhi. From 19+ years we have been producing digital projects involving ecommerce website, software application, digital marketing and website hosting for corporate, medium and small organizations. Our team of web design and development specialists are experts at creating an online presence for your business that captures the imagination, drives user behaviour, and converts visitors into customers. website design company in delhi
Website Design Packages for Micro and Small Enterprises
We are a leading web design company in India and Our web developer in delhi can design and develop a website that specifically meets your unique needs, and meets your required standards as well as industry related standards
STARTER
1 Design Concept
5 Pages
HTML Mobile Responsive
Free 1 Month Maintenance
POWER PLAN
2 Design Concepts
25 Pages
Free 1 Year Hosting
Free 1 Year Maintenance
Popular
STANDARD PLAN
1 Design Concept
10 Pages
Wordpress CMS
Free 3 Month Maintenance
Medium and Corporate Enterprise
Call - +91 9999595665
Email - sales@hostshop.in
Unlimited Pages
24x7 Support
---
Home page
Content Management System
Installation & Setup
Slider Design
Content integration
Contact form
Mobile and tablet friendly design
Social media integration
Photo Gallery
Search engine friendly
Blog Setup
True 24 X 7 customer support
---
---
WE ARE A DIGITAL AGENCY OFFERING END TO END TECHNOLOGY, DESIGN AND MARKETING SERVICES
---
---
Call Us Now
Need help with your website? No problem!
Our support team is here to help you
+91-9650-3484-75, 9999-6598-62
LETS'S TALK
---
---
ONLINE CHAT
Welcome to Host Shop Customer Service Chat! Please feel free to ask any questions you have. We would love to hear from you
GET STARTED
---
---
---
What our clients say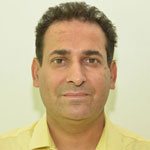 We assigned our website project to Host Shop last year. They exceeded our expectations. Their main strength is that they are always prompt in their services. We wish them grand success in their future endeavours.
Narender Chawla
Sourcing Head - Shubhya International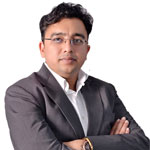 HostShop offers a unique combination of digital, marketing, design and programming experience that complements the conceptual work we like to focus on. They provide great quality for the best prices that I have found in the business. I have been very happy with their work to date and recommend them highly. Thanks for great job.
Vaibhav Mishra
Co-Founder - Pine Training Academy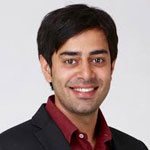 Host Shop is the ideal one stop shop for all your website creation, management and hosting needs. They get the job done without burning a hole in your pocket! Keep it up guys.
Ilan Bhatia
Founder & CEO - Foreverfit Solutions Pvt. Ltd.
---