---
Top 5 Tips to Design A Luxury e-Commerce Website
Today e-commerce is a part of every human being, because we all are depend on online services & solutions. As we all know that ecommerce is an electronic commerce or internet commerce, refers to the buying and selling of goods or services using the internet, and the transfer of money and data to execute these transactions. If you want to create eCommerce website, you have to focus on products and services as you want to sell. For an ecommerce website to be successful, online presence is the top most prorities. For successful eCommerce business, your center of attention is custom design and development, industry leading speed & conversion rates, SEO & search marketing and custom eCommerce functionality.
To ensure you get the most out of your e-commerce website design, here are the top 5 tips to design a luxury e-commerce website.
1. SEO OPTIMIZATION PLATFORM
2. UX IS UPDATED
3. MOBILE-OPTIMIZED PLATFORM
4. NAVIGATION SHOULD BE CLEAR
5. HIGH QUALITY GRAPHICS
SEO OPTIMIZATION PLATFORM
SEO is the vital part of any business. SEO optimization platform means your business should be optimized according to search engines like Google, Bing, etc… If your business is not SEO friendly then you are loosing your money. Because, as I discussed above eCommerce is an electronic commerce or internet commerce it means you are playing your business online to getting money. Online business totally depends on SEO. An SEO strategy is a pillar to a successful online business. After all, if your customers can't find your business online, then they are not getting to buy your product or services. Now we are sharing few best eCommerce, SEO strategy includes:
Keyword research to find the types of keywords customers are searching
Site architecture based on your keyword research
On-Page SEO through strategic keyword optimization in meta tags and content
Technical SEO to help ensure search engines can crawl your site efficiently
Local SEO to help drive local organic traffic
Content marketing to drive additional organic visitors
Link Building to help improve the authority of your website
Measuring SEO Success with tools like Google Analytics
A great UX will be a clear advantage in current competitive market. If your website is not offering an up-to-date UX that provides what your visitors need, chances are that they will look elsewhere. As we know that, User experience (UX) design is the process of creating products that provide meaningful and relevant experiences to Customers. This involves the design of the entire process of acquiring and integrating the product, including aspects of branding, design, usability, and function. A UX designer mostly center on Why , What and How of product use. Why means users' motivations for product, whether they link to task they wish to perform with it. The What addresses the things people can do with a product and its functionality. Finally, the How links to the design of functionality in an accessible and aesthetically lovely way. Now we are sharing the four key aspects of UX are quite clear.
Utility depends on the nature of the product: it helps users to choose and buy things and services they want
Usability has to make the customer journey easy and clear way, without unnecessary clicks, time lost on loading overloaded pages or inconvenient menu, frustration of not getting feedback from the system etc
Accessibility has to bring up design which can be used by different categories of users
Desirability means that the app will get the look and feel which will make the experience enjoyable and users will wish to get back again
MOBILE-OPTIMIZED PLATFORM
If you are not coming on mobile devices the you are loosing 50 % money of your business. According to Statista, In 2018, 52.2 percent of all website traffic worldwide was generated through mobile phones, up from 50.3 percent in the previous year. If you don't want to lose your customer then you must be follow few key elements for ecommerce website.
Both Browsing and Searching Options
Large Clickable Elements
Easy Checkout
Seamless Transition Between Devices
Simple-to-Find Search Tabs
NAVIGATION SHOULD BE CLEAR
When it comes to e-commerce navigation and how to structure the main site navigation, 18% of sites use a solitary main navigation item to contain all of the main product categories. Always keep in mind that visitors want to know where they are within a website so they'd be able to jump to a particular page when something suddenly catches their interest. Here are a few key elements that you should be remember.
Easy Identification: Navigation buttons should always be easy to identify and consistent on every page
Limit your site navigation: The fewer menu items are a very good option to hold fewer memory when loading your site. By removing a menu item, the remaining items become more prominent
Use descriptive navigation: The basic terms like 'Products' or 'Services' communicate nothing to the visitors. So, it's better to use descriptive navigation to reduce bounce rate. When navigation shows all the major services or products, a user will understand instantly
Keep it simple: In a way, this goes hand-in-hand with predictability, except here you avoid making your navigation extremely difficult to comprehend. For example, you may have a predictable design, but if it is full of cluttered menus and submenus in a disorganized fashion, you're far from making it easy for users to navigate through your website
Clear hierarchical structure: Navigation menus should have a clear hierarchical structure with every category and clickable sub categories included in the menu. This gives the user a clear idea of what you can offer without having to go through several pages to find what they are looking for
Graphics are very powerful and when it comes to running an e-commerce store, graphics are mainstay requirement. Before buying, shoppers like to check out quality images & graphics to get a visual sense of the product. And the gaphic can make or break the sale. With ecommerce websites, it's good practice to show photographs of the product actually in use, as well as on its own. Studies suggest that as humans, we are drawn to images that feature a human face. Images of customers enjoying the product also help the viewer to imagine how they might go about using it themselves. Here are a few key elements that you should be remember.
Select the Right Fonts
Make your Colors pop-up bright
Select Consistent Images
Flat Design goes a Long Way
Utilize Italics carefully
About Author
HostShop is a full-service website design & development company in new delhi. We specialize in Shopify, Magento, & WordPress B2B & eCommerce projects. If you are facing problems regarding your online business shop or you are looking for eCommerce website design, please feel free contact!
Recommended Posts
April 15, 2019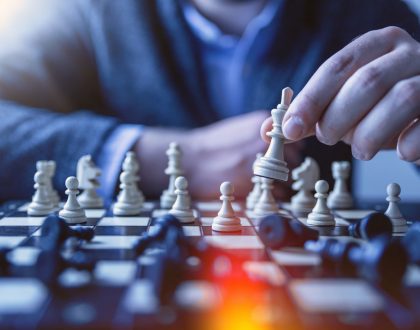 July 17, 2018
October 11, 2017